Nov 22, 2011 Tuesday, November 22, 2011 |
0 comments
my comp won't read the camera wtf
So I had to steal some pictures from facebook wtf.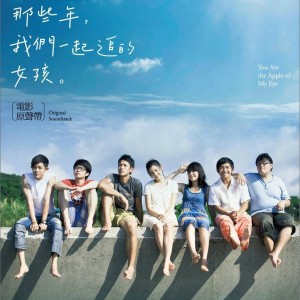 You are the apple of my eye
Super must watch movie! Awesome shit like serioussss (Y)
Other than the obscene parts la, which are.. super obscene actually. e__e
Kinda like Titanic, non-censored, and worse wtf
But it's based on true story la! So taking those comical parts out would be much like lying :P
Overall it was good la. Definitely must watch! :D
Thanks to the Loke for going with my last minute movie plan LOL :D
(and no thanks to the babi who ditched me for Pontian :P)
me
miss cinema counter

i.e. MCC
Me: 2 tickets for You're The Apple Of My Eye
Mcc: Er miss, this movie is rated 18 wor.
Me: ... I am 18. I study in Taylor's. e__e
Mcc: .__. Oh really ah?

*awkwardsmile
(yes I'm giving her shit green cause I no likes her wtf)
T___T
I AM 18 LAAAAA
well, technically, not yet.
I got mistaken as form1 somemore wtf
Oh well, at least this face will come in handy in 20 years or so wtf
OH and and found this in the midst of searching for photos! :P
Sarah and Fennie super cute lol! :D
Alvin and the Chipmunks 3! :D
Who's up for this! :D
I like crashing your place :P