Sep 27, 2012 Thursday, September 27, 2012 |
1 comments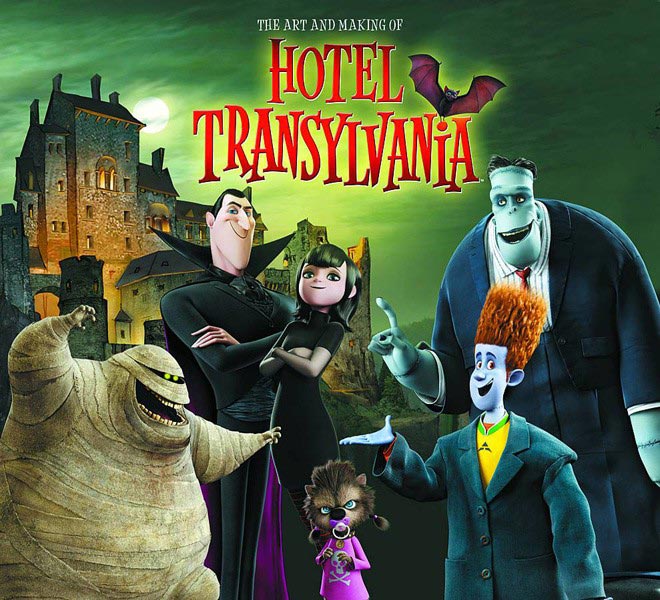 Sypnosis:
Hotel Transylvania, Dracula's lavish five-stake resort, where monsters and their families can live it up, free from meddling from the human world. But here's a little known fact about Dracula: he is not only the Prince of Darkness; he is also a dad. Over-protective of his teenage daughter, Mavis, Dracula fabricates tales of elaborate dangers to dissuade her adventurous spirit. As a haven for Mavis, he opens the Hotel Transylvania, where his daughter and some of the world's most famous monsters – Frankenstein and his bride, the Mummy, the Invisible Man, a family of werewolves, and more – can kick back in safety and peace. For Drac, catering to all of these legendary monsters is no problem – but his world could come crashing down when one ordinary guy stumbles on the hotel and takes a shine to Mavis.
Overall: 8/10
I personally think that this was the best movie I've watched this year. Maybe it's just me - I like cartoons more hahaha
The storyline was rather common, BUT I love the way it was put together! I love their sense of humour, and the animation effects. Not to mention Dracula's accent lolol. I recommend watching in 2D for awesomer effects :D
P.S. Still a better love story than Twilight lolol
Madness lucky cause I got first prize for the commenting contest! :D Mega extra lucky cause they were just what I needed! :D Pictures up later. I got the camera already! But cannot find cable this time FML. Asalnya want to cheat use the picture a Nuffie took for us one but not posted up yet lol so sorry la okay meiyo.
Pink promise to edit! /\
ANYHOW,
My personal favourite 3seconds of the movie:
HAHA SO CUTE CAN OR NOT
♥
♥
♥
♥
The
official website
(link)
for Hotel Transylvania!
GO PLAY WITH THE GAMES!! :D
I think I just spent too much time on those games hahaha Favorite cartoon game site after Disney's Sandwcih stacker game! heh :P
Special thanks to Nuffnang for the Premiere Screening! :D